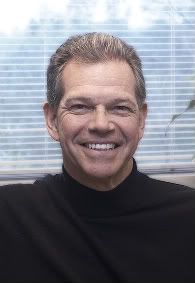 Phone Number: 1.916.932.1300
Fax Number: 1.916.932.1470
E-Mail: e.republicinc@gmail.com
Dennis McKenna
co-founded and directs the leading media company focused on information technology in the public sector, most specifically serving the state and local government and education markets.
Launched award-winning trade magazines in this field, including,
Government Technology
,
Public CIO
,
Emergency Management
and
Converge
. In 2007 e.Republic's Public CIO was named "Magazine of the Year" by the American Society of Business Publication Editors (ASBPE). In 2008,
e.Republic
titles won seven additional editorial and design awards with Government Technology named as "Best Overall Publication/Trade" by the Western Publications Association (Maggie Awards).
In 2007
e.Republic
premiered Government Technology TV(GTtv), an online video news and information channel as part of govtech.com. In 2008 BtoB Media Business magazine awarded GTtv best "Overall use of Video, Small BtoB".
Designed and developed the Government Technology Conferences and Executive Event series, the largest intergovernmental events for public sector IT leaders, held each year in more than thirty jurisdictions around the US.
In 2008 launched the
Conference on California's Future
.
Developed and oversees management of the
Center for Digital Government
- the first of its kind research and business intelligence consultancy focused exclusively on state and local government.
Tags: e.Republic, erepublic, Erepublic, e.Republic, ERepublic, E.Republic, Government Technology, GTC, Executive Events, Center for Digital Government, Center for Digital Education, CDE, CDG, Converge Magazine, Dennis McKenna e.Republic, Digital Government Navigator, Digital Education Navigator, public sector, public sector advertising, government advertising, education advertising, government research, education research, government magazines, technology magazines, government events, education events